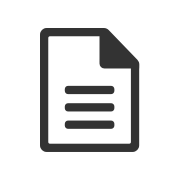 fiche de travail
Instructions
In Chapitre 2 you have been learning to describe yourself and your family. Today you will visit Franceworld, a penpal service created in France in 1992 to link French students to penpals around the world.
Your assignment today will be to search through the Franceworld database to find a pen pal:
First, go to Franceworld, and click on 'Trouver un correspondent.'
Next choose a francophone country (Sélectionnez un pays dans la liste ci-dessous):
A set of search criteria will appear in the middle of the page. Modify the search criteria by choosing

Pays recherché:
Mon correspondant recherche (My pen pal is looking for ...): des Américains
Région:
Age:
Sexe:

Once you have set the search characteristics, a list of names will appear. Click on a name to see more information (une fiche).
Browse through the fiches until you find someone who interests you. Once you have chosen a possible penpal fill out fiche #1 on the handout ('fiche de travail' see top of the page) and bring it to class with you.