History of Smuggling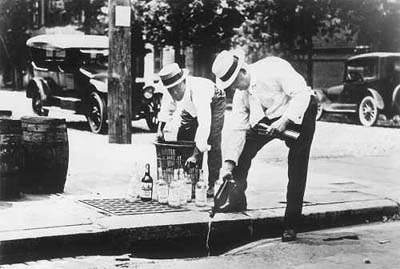 Beginning with the Treaty of Guadalupe-Hidalgo in 1848 that established the Rio Grande river as the international boundary between the United States and Mexico, smuggling between the United States and Mexico across the river became commonplace in society. The main items that were initially smuggled were textiles from the United States into Mexico. Through time, the items smuggled developed into consumer goods, and eventually alcohol and drugs.

The smuggling of alcohol into the United States from Mexico did not become hugely popular until the Prohibition Act of 1919 in the United States, which outlawed both the production and consumption of alcohol products. Americans could, however, consume alcohol in Mexico, but most Americans were not willing to cross the border to obtain alcohol, so smuggling developed rapidly as an illicit occupation in the 1920s.

The act of smuggling was made easy for Mexican smugglers, because regulations involving customs and immigration were almost impossible to enforce. Border checkpoints only occurred approximately every fifty miles, and the Treaty of Guadalupe-Hidalgo had split families and friends apart on each side of the border, so people consistently crossed the border illegally and at an extremely high rate. As people crossed the border, they would take items across without going through customs, so technically they were also smugglers. Therefore, professional smugglers of alcohol did not receive a negative image from the public, and simply were viewed as an extension of intercultural conflict between the United States and Mexico.

The laws involving immigration and transporting of products between the two countries were primarily developed and enforced by the United States in the form of the Texas Rangers, who were known for treating Mexicans poorly in the past as shown in corridos such as "Jacinto Trevino" and "Gregorio Cortez". The smuggler of corridos in the Prohibition era was viewed as a hero, unfairly persecuted by the Texas Rangers or other United States legal authority. The typical smuggler, if caught, was immediately ambushed and killed by United States enforcement agents, so he gained hero status by his tragic death.
El Corrido de Mariano Resendez